LightDeck Sketches Commercial Plans for Five-Minute Multiplex Tests For SARS-CoV-2, Other Conditions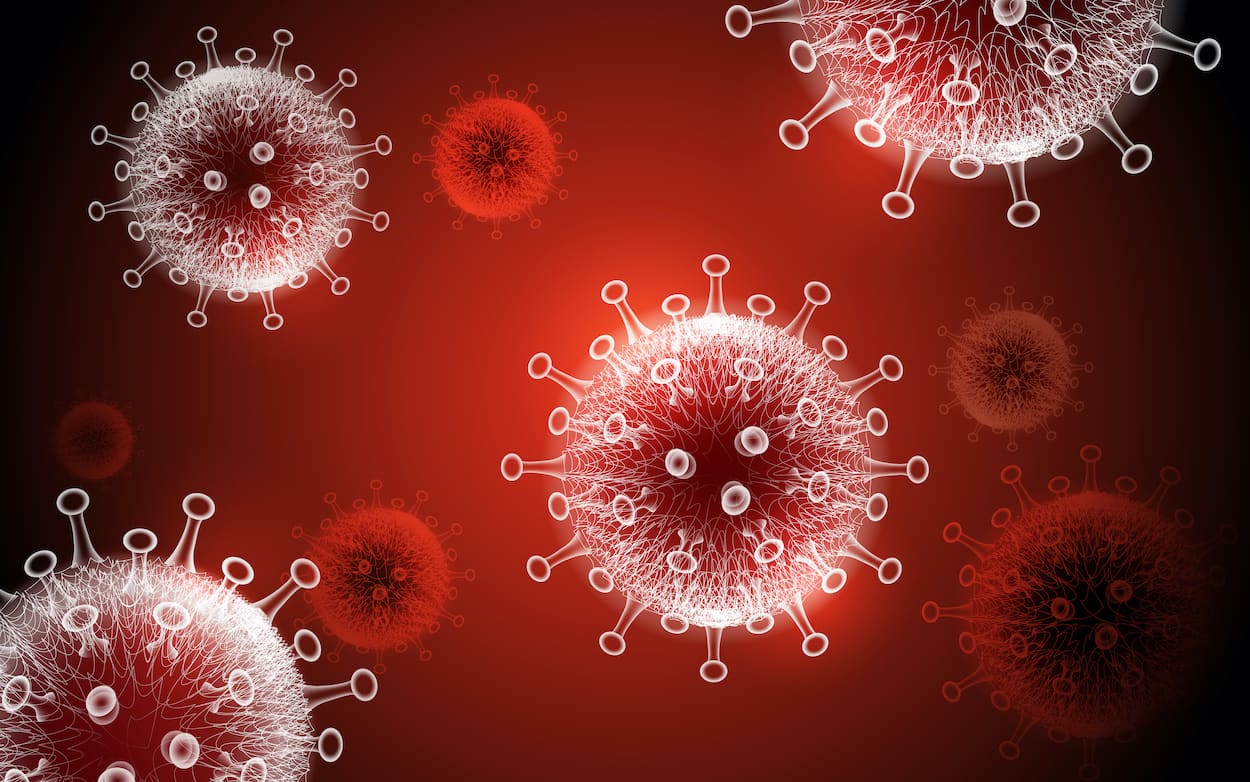 Originally published by 360Dx on Feb 26, 2021 | Leo O'Connor
NEW YORK ─ LightDeck Diagnostics said it is poised to enter the human diagnostic testing space as it sketches plans to launch rapid antigen and antibody assays to detect SARS-CoV-2 at the point of care.
The Boulder, Colorado-based point-of-care testing company is planning to market an instrument and test cartridges that provide results in five minutes for clinics, physician office labs, long-term care facilities, urgent care settings, and possibly non-traditional channels such as prisons, its CEO and founder Chris Myatt said in an interview.
He added that it is already shipping its multiplex waveguide immunoassay platform and disposable assays for veterinary and environmental testing, but its SARS-CoV-2 assays, if they are authorized for emergency use by the US Food and Drug Administration, would mark its entry into human diagnostic testing, an area that has been on its radar since it began developing tests 15 years ago.
The company expects to submit EUA applications to the FDA for its SARS-CoV-2 assays around May, or sooner, is in discussions with a distributor of medical and surgical products, and plans to hire a sales team to support the distributor. It is producing and supplying tests for the detection of toxins in water, and thyroid and cortisol in cats and dogs, as well as for the clinical validation of its SARS-CoV-2 tests.
"We have always wanted to get into the human testing arena and this work on our COVID-19 tests is accelerating that," Myatt said.
All of its testing applications leverage the same measurement technology. The LightDeck point-of-care platform, after which the company is named, uses microfluidic cartridges for multiplexed immunoassays being developed to detect not only SARS-CoV-2 but a number of other tests, including for active tuberculosis, traumatic brain injury, heart attack, heart failure, and respiratory infections.
Myatt said he believes the platform's multiplexing capability, sensitivity, and turnaround time can make a difference in point-of-care settings such as doctors' offices and retail clinics where healthcare professionals want patients to get tested quickly and leave with a prescribed treatment.
LightDeck is focused on targeting customers in US markets first, but building manufacturing capacity so that it can eventually expand its reach worldwide, Myatt said.
The company is also developing tests for defense diagnostic applications, including host-response biomarker assays for acute infections such as sepsis. Under a US Department of Defense (DoD) contract, it is developing an assay to predict whether patients with a confirmed SARS-CoV-2 infection would require care in an intensive care unit.
"Platform technologies like LightDeck's, that can be used at the point of need and provide sample-to- answer results onsite, extend the capability of our medical forces and help us meet the needs of the service members who are deployed worldwide," Matthew Kappes, a director of emerging technology and analytics with the Department of Defense, said in an interview. "Having an assay that's able to provide a readout in minutes compared with sending a sample off to a central lab and getting data back after three days is another piece that is critical to the DoD's needs."
Myatt said he believes the multiplexing capabilities of the LightDeck platform will also give the firm an edge in future defense and commercial markets.
Both of the company's antigen and serology tests for SARS-CoV-2 are expected to demonstrate levels of sensitivity and specificity in the high 90s in ongoing clinical validation trials, achieving levels of performance that match the most sensitive antigen and antibody tests currently in the market, Myatt said. That's because the platform's waveguide technology enables rapid signal development and reduces background noise ─ signals that are generated by sample components that are not of interest and make detection more difficult.
Its microfluidic cartridges are disposable thin strips that plug into a portable instrument about the size of a toaster. For the detection of the different analytes associated with the various medical conditions, the instrument uses waveguide illumination generated by a laser and fluorescence imaging captured by a camera.
Part of the test cartridge is made of clear plastic, and laser light generated by the instrument propagates a few nanometers above the plastic surface. Analytes flowing over the surface trigger fluorescence when they encounter antibody reagents printed on the plastic. The quantitative platform uses two types of antibodies: one to capture the target analyte and a second to report its presence.
Myatt noted that its disposable fluidic cartridge is designed with an array of capture and reporting antibodies tailored to different analytes and conditions.
In its development work for a tuberculosis assay running on its platform and to demonstrate its multiplexing capability, the company combined 57 different analytes on a cartridge and obtained quantitative results using one patient sample, Myatt said. The company published the results of that work in 2017 in Clinical Infectious Diseases, describing the testing of blood samples from 755 adults with presumptive pulmonary tuberculosis to measure their IgG antibody responses.
LightDeck's COVID-19 serology test measures IgM and IgG antibodies against SARS-CoV-2 and, according to the firm, could be used to determine whether a patient has protective levels of IgG antibodies. The test uses fingerstick whole blood, making blood collection convenient, Myatt said.
Its antigen tests could become an important adjunct to PCR testing during the pandemic, enabling an infected person to be quickly detected and isolated and facilitating contact tracing, LightDeck has said. Its overall testing strategy could be important as vaccines are rolled out to prevent asymptomatic transmission between vaccinated and unvaccinated people, the firm added.
Lightdeck, previously MBio Diagnostics, has ongoing platform and assay development projects with the DoD; the US Department of Health and Human Services' Biomedical Advanced Research and Development Authority (BARDA); and the US Defense Advanced Research Projects Agency (DARPA).
Earlier this month, BARDA awarded the Boulder, Colorado-based firm a $5.65 million contract to develop its anterior nasal swab SARS-CoV-2 antigen test, and last June it awarded the firm a $629,595 contract for the development of its COVID-19 serology test. Further, last April the firm announced that DARPA had
awarded it a $1.5 million contract to develop host-response biomarker assays to identify highly contagious individuals during a disease outbreak or in standard clinical settings.
Commercial path
LightDeck has been developing its instrument and tests since it first licensed the foundational technology for its platform 15 years ago from the University of Utah in Salt Lake City and the US Office of Naval Research in Arlington, Virginia, and then began applying its knowledge of optical device development and manufacturing, Myatt said.
Throughout last year, the firm accelerated its path toward the release of its first commercial tests for humans. Last October, the point-of-care diagnostic company announced $11 million in Series B financing to support the development and commercialization of its in vitro multiplex tests for several testing panels, including for COVID-19.
In July, it announced a merger with Brava Diagnostics for an undisclosed fee and integrated the firm into its human in vitro diagnostic testing operations.
Further, the firm has also been ramping up manufacturing. LightDeck's testing technology enables fast and high-volume production, Myatt said. The company has outsourced production of its point-of-care instrument to an undisclosed manufacturer and is scaling up the printing of reagents and cartridge manufacturing in-house.
Myatt said that upon launch, the firm anticipates its instrument will be priced to be competitive with current point-of-care instruments used for coronavirus testing, and its tests for SARS-CoV-2 will cost on the order of $10 to $20 each, also in line with current point-of-care tests.
Matt Hepburn, an infectious diseases physician and the US Department of Defense's Operation Warp Speed vaccine development lead, said that LightDeck's platform has the potential to be important for commercial testing applications and global health diagnostic testing, an area of interest to the DoD.
"Affordability for LightDeck will accompany reproducible, scalable manufacturing," he said. "If they get to making a million test cartridges a year, it is going to drive the price down."
Hepburn said he became familiar with the development of the LightDeck platform in previous roles at DARPA, the DoD, and as the director of medical preparedness with a focus of pandemic preparedness on the National Security Council for former US President Barack Obama.
"This is really good technology and we need it now," he said. "In the Department of Defense, we have a lot of interest in diagnostic tests that are easy to use. We might not have a CLIA-certified lab technician with our special forces team, but we probably have a medic with them who wants a diagnostic test that's rugged and portable with high performance."
The LightDeck platform also has the potential to be multifunctional, an important capability for DoD. "The instrument has the potential to detect many different conditions, which replaces the need to have several large laboratory testing machines that may not be practical in places such as ships or cruisers with very limited space," Hepburn said.
In the future, the DoD would like to see a plug-and-play version of the platform, which would enable the rapid use of different tests as needed, Hepburn said.
Additionally, as it continues to develop its tests and multiplexing capabilities, LightDeck will need to decide how many analyte channels to deploy for each condition. "The challenge if you want to try to run this within five minutes, in a compact footprint while doing multiplexing, is that you encounter increased regulatory
complexity and the need for more extensive validation," Hepburn said. LightDeck needs to strike a delicate balance between simplicity and multiplexing, he said, adding, "A three-plex test may be ideal because you can do a lot with three biomarkers in one test."
https://www.360dx.com/immunoassays/lightdeck-sketches-commercial-plans-five-minute-multiplex-tests-sars-cov-2-other